Part of the D.H. Lawrence Festival 31st August -14th September 2019.
Join David Page and Brian Fretwell of Eastwood Chapter and Verse Group for a talk on the history of Eastwood.
David will read from Lawrence's: Nottingham and the Mining Countryside before Brian, who was born in Eastwood only nine years after Lawrence's death, shares his recollections of people, school life and keeping shop in Eastwood for 30 years.
All proceeds will go to Eastwood Memory Cafe
To find out more about Eastwood Memory Cafe please visit their website by clicking here
To find out more about the Eastwood Chapter and Verse Group please visit their website by clicking here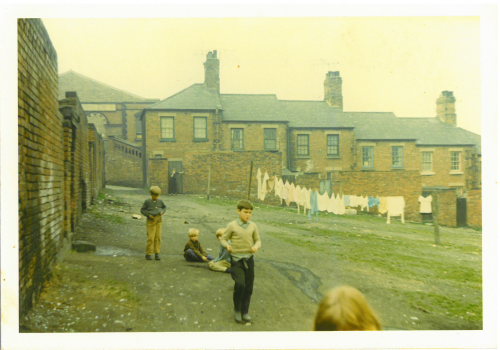 Princes Street, Eastwood : An image from the 1950s or 1960s