Let's Make: Eastwood Comics!
Are you aged between 11 and 25?  Do you like being creative? FREE zine-making taster days at the D.H. Lawrence Birthplace Museum. Participate in a guided comic  workshop with Selina Lock, Jay Eales and Caroline Parkinson where you will have the opportunity to explore stories relating to Eastwood.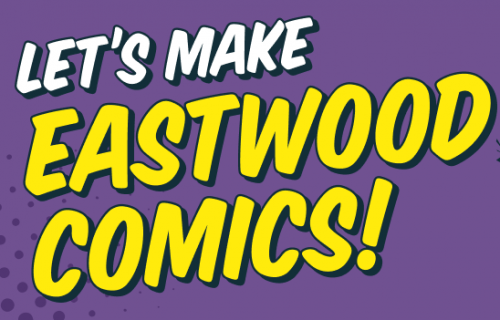 All workshops will run from 11am-3pm (lunch and refreshments included).
The museum space is a comfortable place to work in tea/coffee, sandwiches, chocolates and biscuits will be on offer!
We have 10 spaces available per session so booking is essential! 
31st July
7th August
14th August
21st August
24th October
Book your dates below
Call the museum on 0115 917 3824 or email dhlawrence@lleisure.co.uk for more information.
Basic materials are provided, but you are welcome to bring along some of your own art, photographs, writing, poetry you would like to include in the zine.