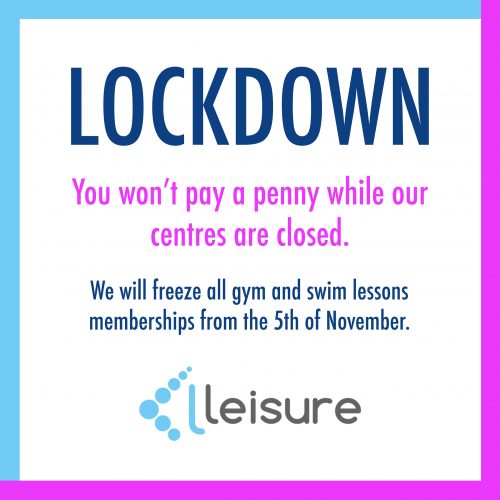 Following the Government's announcement yesterday we are required to close our centres for 4 weeks as of 10pm on Wednesday 4th November. We would like to reassure all members that there is no need to cancel your membership. We will freeze all gym and swim lesson memberships from the 5th of November. We will not be collecting your November direct debit (either on the 5th or the 20th) and will contact you directly prior to reactivation.
Thanks to the many safety measures we have put in place and with all members and staff working together, we have been able to make our centres COVID-SECURE. And when we are allowed to reopen we will continue to make our Leisure Centres a safe place for everyone to enjoy.
Exercise is essential to our physical and mental wellbeing and is also proven to help fight the symptoms of Covid-19. So, while you're waiting to get back to the gym we are here to support you with great ideas to keep you active at home and links to exclusive LLeisure partners, like Les Mills on demand! Keep checking out social media channels and website for all the latest news.
We'll always be here to support our fitness community.
Stay safe and stay active.
From everyone at LLeisure