Gymnastics and Trampolining have currently been suspended due to COVID-19.
Please keep checking this page for updates before enquiring direct.
Thank you.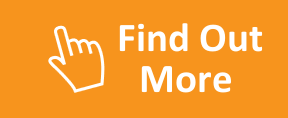 Learn, Explore, Achieve, Progress
Little Leapers pre-school gymnastics
These classes are the perfect introduction for children aged 3 to 5 to gymnastics. Each 45 minute session is taught by our experienced and motivated coaches. They will guide children to develop confidence, social skills and body awareness, skills that are valuable in the development of young children.
Gymnastics Classes
Our gymnastics classes are suitable for children aged 4 years and above. They are open for all levels; beginners, intermediates and advanced. The sessions are structured in accordance with the British Gymnastics framework.
Your child will build up their confidence whilst exploring the different type of apparatus including bars, beam, box and the floor. As they move through and develop our qualified coaches work with each child, continually assessing their progress by working through our awards system from level 1 to level 8.
There is the opportunity for children in our advanced classes to move onto the British Gymnastics Bronze, Silver and Gold awards. We also work closely with our local club, Phoenixwood Gymnastics Club for children who want to progress into competitive gymnastics.
Trampolining Classes
Our Trampolining classes are suitable for children aged 5 years and above and are open for beginners, intermediates, advanced and club levels.  We have four competition sized trampolines available on which children will learn the fundamentals of trampolining
Qualified coaches will take children through the awards system as they progress through levels 1 to 8 and Academy levels Bronze, Silver, Gold. As the routines become more advanced your child will, in turn, move up into the next level.
If your child displays a high level of skill and competence, they may wish to pursue more competitive route. For this we offer club lessons on a Thursday evening which your child will be invited to.
If you would like more information on gymnastics or trampolining please email us
Days
Activity
Times
Monday
Little Leapers
13.30-14.15 & 14.15-15.00
Tuesday
Gymnastics
Beginners (4 & 6yrs) 16.15-17.15

Beginners (6+yrs) 17.15-18.15

Intermediates 18.15-19.15

Advanced 19.15-20.45

Tuesday
Trampolining
Beg, or Ints 17:00-18:00

Beg, Ints, or Adv 18:00-19:00

Ints or Adv 19:00-20:00

Academy Club Level 19:00-20:30

Thursday
Gymnastics
Beginners (4 & 5yrs) 16.15-17.15

Beginners (6+ yrs) 17:15-18:15

Thursday
Trampolining
Advanced (by invite) 16.15-17.15

Academy Club Level (by invite) 17.15-18.45
Further availability for gymnastics and trampolining can be found by visiting our Chilwell Olympia leisure centre page
Archery
For competent archers from 12yrs+
Fridays 7:30-8:30pm
Indoors in the sports hall
£4.00 per week (adults) or £3.50 (juniors)
For beginners courses please register your interest at reception
Younger competent archers with their own equipment may be allowed at the coaches discretion.
If you would like more information on archery please email us