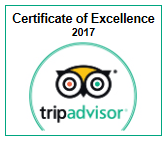 The D.H. Lawrence Birthplace Museum is the childhood home to the controversial author D.H. Lawrence and is in the ex-mining town of Eastwood, surrounded by lovely countryside, both of which influenced Lawrence's life and literature. It is open to the public as a museum and we welcome everyone to come and find out more – whether you've read any Lawrence books or not!
Check out our Visit Us section to find out more about visiting the Museum and any scheduled closures we may have for group bookings.
---
Nottingham Literary Greats
Nottinghamshire is home to several literary greats, including D.H. Lawrence and Lord Byron. Nottingham's status as a UNESCO City of Literature celebrates the impact and contribution these local writers made to the literary world.
Check out Visit Nottingham's new video celebrating our literary greats and start planning your trip to the county to experience these amazing heritage sites.
---