Sandicliffe FordStore Nottingham are pleased to announce their sponsorship with leisure company L Leisure.
Established in October 2016 as a trading company of Broxtowe Borough Council, L Leisure delivers the leisure services at Bramcote, Chilwell Olympia and Kimberley Leisure Centres alongside their 'Get Active' events. With a following of almost 3000 on Facebook in just 2 years their leisure centres have become well-known by people in Nottinghamshire.
More than just a gym
L Leisure runs a wide range of fitness classes to help you get fit your way, as well as swimming pools, dance and spinning studios, a spa, football pitches, badminton, tennis and squash courts. To find out more make sure you visit their website.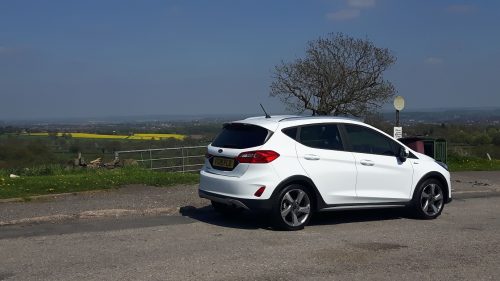 Sandicliffe FordStore Nottingham has already supplied Duty Manager Heather with the All-New Fiesta Active to test out, you can read how they got on in our blog. On top of that if you visit Chillwell Olympia or Kimberley Leisure Centre you will see either the Ford EcoSport or Fiesta Active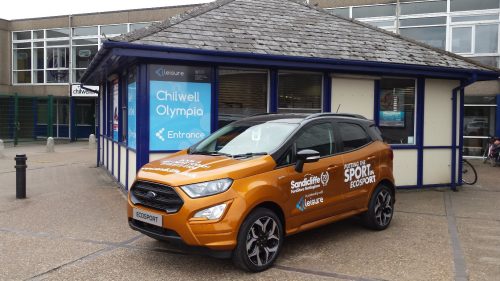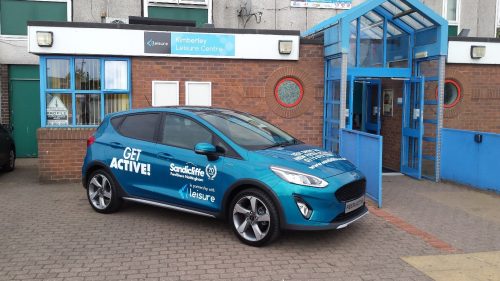 The goal of this sponsorship is to support the local community to get healthier and put the 'Sport' into EcoSport and get 'Active' with the All-New Fiesta Active. Every L Leisure member will get exclusive offers at Sandicliffe FordStore Nottingham including 0% finance across the range and 2 years free services when you purchase any car from Sandicliffe FordStore Nottingham. We will also be providing prizes for their giveaways, the prizes range from winning a free car valet to winning the New EcoSport or All-new Fiesta Active for the weekend!
Sandicliffe FordStore Nottingham are pleased to be supporting L Leisure and the local community to get active this summer. If you want to experience the New EcoSport and All-New Fiesta Active visit one of the L Leisure gyms this summer or book a test drive at Sandicliffe FordStore Nottingham by enquiring instore or calling 0115 790 0181.