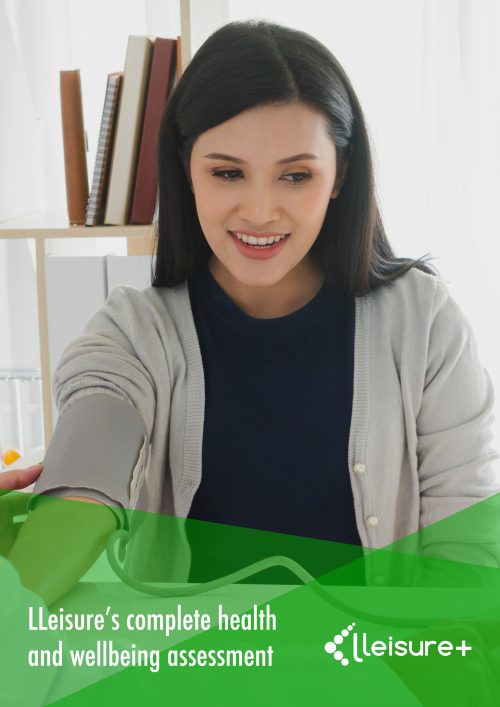 Now more than ever it is important to look after our health. LLeisure's complete health and wellbeing assessment is a comprehensive appraisal of your current fitness levels and advice on the appropriate next steps to take on your wellbeing journey. Whether booking for an individual or group, our packages can be tailored to suit any requirement.
Our aim is to give you the information and tools you will need to take the positive next steps in your health and wellbeing journey.
We know some of the language used around medical assessments can be a little confusing, if not daunting, but we want to reassure you that there is really nothing to worry about. Our fully trained advisors will talk you through the process and your results using accessible language that you can understand.
What is a health check?
A health check is a set of tests derived to give you an overview of your current health, carried out by trained health and fitness professionals.
Why is a health check important?
Now more than ever it is important that employers are focusing on the mental and physical wellbeing of their employees. Health checks are important as a preventative measure, by identifying any early signs of health issues. Discovering problems early on increases the chances for effective treatment and recovery.
What is included in the health check?
The test includes all of the health related components you need to assess your own health.
1. Body Composition
Body composition is assessed using top of the range TANITA scales to analyse your weight, muscle mass, bone mass, body fat percentage, visceral fat rating, total body water, body mass index and basal metabolic rate.
2. Lifestyle Analysis
Lifestyle analysis is assessed using a questionnaire that targets sleep, diet, physical activity, alcohol consumption, smoking and stress.
3. Blood Pressure
Blood pressure is assessed using a blood pressure monitor, measuring the amount of force that the heart pumps blood around the body.
4. Lung Capacity
Lung capacity is assessed using a peak flow meter to test the volume and rate of air that can be forcefully expelled from the lungs in one breathe.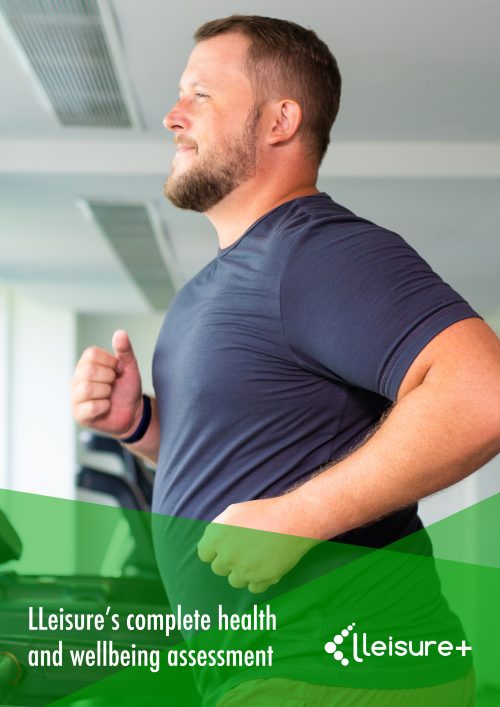 5. Posture
Posture is the position in which we hold our bodies, it is assessed using a goniometer to measure the degree of rotation of various joints.
6. Mental Health
Information on conditions and what to do when experiencing certain mental and physical symptoms, as well as useful contact information and a validated self-assessment tool.
For more information please fill out the form below and someone from the LLeisure team will be in touch.
Price Plan
Individual – £45
Corporate package x 5 – £150
Corporate package x 10 – £250
If in the unlikely instance any serious health issues are identified, we'll refer you to the relevant health experts.