On Sunday 28th April Bramcote Leisure Centre fitness advisor, class instructor and personal trainer Sarah will be taking on her biggest challenge ever, the London Marathon, all 26.2 miles of it.
Here's Sarah's journey;
I'm running the marathon in support of the Huntington's Disease Association, which is a charity that's very close to  my family's heart. We want to make people aware of how devastating this disease is and how it affects families.
My marathon training started properly the first week of January.  My aim was to average 15/20 miles per week, with one short run of 5 to 8 miles and a long run of 10 miles. This training was planned to build me up to my first half marathon of the year. This was the 'Carsington Water Half Marathon' on 24th February.
Well I thought I was the fittest I had ever been with the amount of running I was doing. This was alongside my own training in the gym and the four classes I teach at Bramcote Leisure Centre. However nothing could prepare me for the endless hills of Carsington Water, they were relentless. I finished in 2.03, just three minutes off a personal best. OveralI I was pretty happy and glad to have got that one ticked off the list.
Following this event I gradually started increasing distances I ran. March 1st saw me complete another milestone run; notching up 15 miles, it felt great but it also hurt a lot!  I'm very lucky to have a few lovely friends to keep to me company whilst running the long distances. Mentally this helps massively and really keeps me going.
My next big run was on 9th March where I ran 16 miles from East Midlands Airport to Nottingham Castle (EMA2Notts). This was a charity run for bowel cancer which had 200 runners take part. It was such a lovely event and gave me the confidence that actually my little legs could quite possibly carry me round the London Marathon.
My biggest challenge to come – or depending  on when you're reading this – will be on Sunday 17th March. I'll be running the 'Notts 20', which is indeed a 20 mile run! I hope this will be perfect training for the big event. The thought of running 20 miles never mind 26.2 miles makes me feel quite anxious. I'm just hoping with all the training I've put in has prepared me for the big day.
I've got in quite a good routine of carb loading the day/night before and keeping well hydrated. For breakfast on long run day I tend to have porridge and a banana two hours before and I'm finding this is perfect fuel for my body. During the run I take an energy gel and find I need to take it on board about mile 11.  I'll also have sips of water if there are water stations available. It truly feels like I'm going into the unknown and I'm just hoping that all the training will pay off.
I aim to do a couple more 'long runs' before London and start to taper about 3 weeks before.
Lots of people have asked about my training, so here you go;
My training
Since January this has been my training plan:
One shorter run a week at a faster pace and one longer run a week at a pace where I can hold a conversation.
I tend to do one strength session a week. All over body.
Kettlebells class that I teach once a week which is a great all over body cardio/strength workout
Pump FX classes that I teach twice a week which again is a great all over body strength and tone workout
I teach spin once a week which is great for building up cardiovascular strength and strength in my legs
For recovery
I've been doing lots of power plate stretching and foam rolling this has helped massively with my DOMs (delayed onset muscle soreness) – which can kick in anything from 24 to 72 hours after a workout. If I get time the day after a long run I will try to go for a recovery run only a couple of miles to loosen my legs
With all this I'm hopeful it's going to get me round 26.2 miles of London!
Secretly I will be glad when it's all over it has taken over my life a little bit. It's extremely hard to juggle two children a husband a job and a social life with all this training! My hat goes off to all the full marathon and ultra-marathon runners out there.
Knowing I'm running for such a fantastic charity will also give me the motivation to run the whole course.
If you'd like to support me here's my donation page; https://uk.virginmoneygiving.com/SarahStarbuck
About Huntington's disease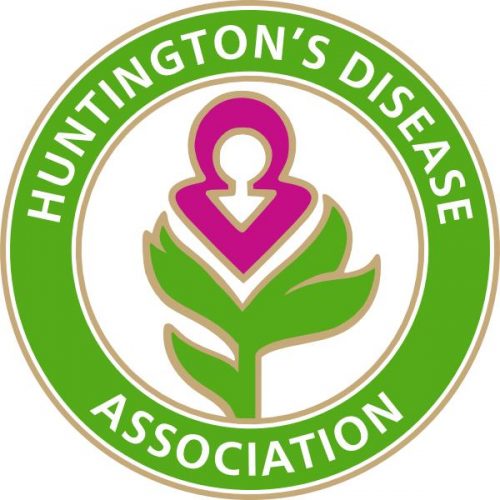 If you want to know more about Huntington's, it's a progressive neurological disease that affects your brain and nervous system. It can cause changes with a person's movement, learning capabilities, thinking and emotions and once symptoms begin, the disease gradually progresses, so living with it means having to adapt to change, taking one day at a time.
Wish me luck! Sarah