Read L Leisure's member Helen's motivational journey into becoming a Triathlete despite juggling working full-time, being a wife and a mother of two.
My sporting background
Sport and fitness have always been a huge part of my life, for both the physical and psychological benefits. Growing up with two brothers gave me the grit and determination to prove that I could push myself just as hard physically and achieve great things just as much as they could.
I cycled everywhere with my dad when I was younger, and did the Great Nottinghamshire 50-mile bike ride many times. Sprinting was where my strengths sat in my teens, in particular the 200m and 400m distances. I've also always loved to swim, and swam to a good level at school and with my university team.
After university, life took over and for a while my passion for fitness took a back seat. Although I never fully stopped, I began a career in teaching, got married and had two beautiful little boys who became my whole world. Never did I think I'd compete again or regain the level of fitness I had before.
A new challenge
8 years on and I was losing my love for running on the road and had lost motivation in the pool. Fitness Advisor and Personal Trainer Brendon Birch suggested a new challenge, Triathlon. I was both excited and anxious about the journey ahead.
Every member of L Leisure can have a free tailored fitness plan suited to their goals created by a fitness advisor and this is where it all began! I'm a sprinter by nature so Brendon had his work cut out getting me to slow down, pace myself and trust the numbers! I had NEVER ridden a road bike, only mountain bikes, so that was my biggest mental wall and physical challenge.
Through structured and tailored plans and assessments, regular reviews and clear targets Brendon pushed me harder than I thought possible. He provided nutritional support as I struggled to get enough fuel inside me, now I eat more than ever and I am loving it!  The gym programs were challenging, fun and achievable even when balancing work and family life. I use Tanita to track my physical progress and my results help Brendon to tailor my programs. Tanita is free to all L Leisure members, a fitness advisor will help you understand all of your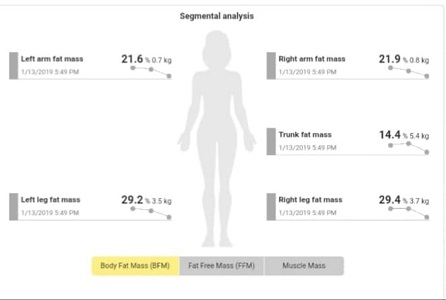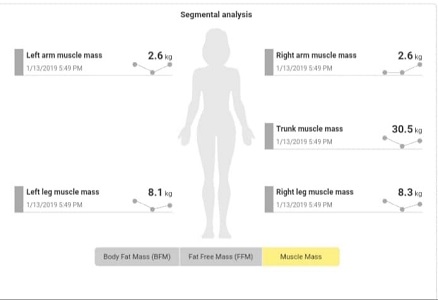 measurements.
Achievements
I'm beyond happy with the progress I've made in terms of performance, strength and nutrition.  The physical changes have been amazing, I feel strong and confident. I have gained muscle mass and my body fat percentage has decreased dramatically down to 16%.  My training ensured I was physically and mentally prepared for my first Triathlon in Grantham and I am so proud of my performance. I was competing alongside people of all levels, men and women. I had an amazing time, crossed the finish line smiling and immediately asked 'when's the next one?'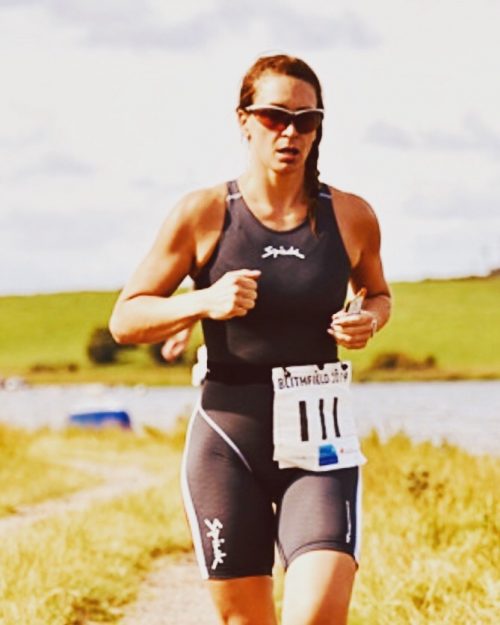 Since then I've completed two more Triathlons in Southwell and Blithfiel and I have placed 4th in my group 3 times so far… my aim is to get that down to 3rd!
If you are looking for a new challenge, I 100% recommend triathlon. The atmosphere at events is so friendly and inclusive. Although some people are put off by the prospect of expensive equipment, you don't need to spend a lot. All you need is a roadworthy bike, a helmet and running shoes.
I have 2 more races on my list for this year, and the last one is the Kimberley Triathlon on the 22nd September. Join me and book your place today via our website or Find a Race
(Photo credit, Athletic Endurance PT)
Jumping in at the very deep end – an introduction to Open Water Swimming