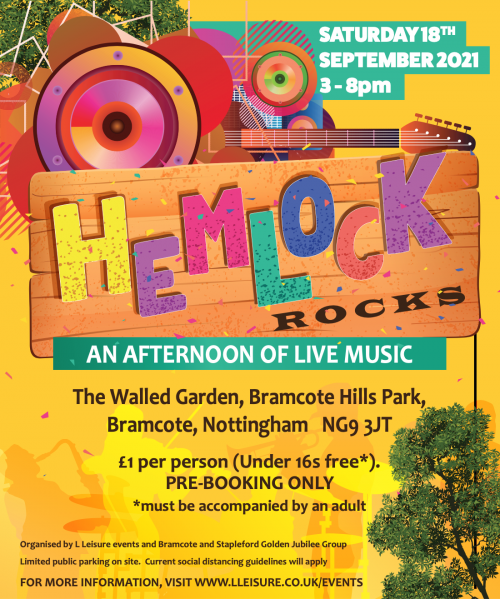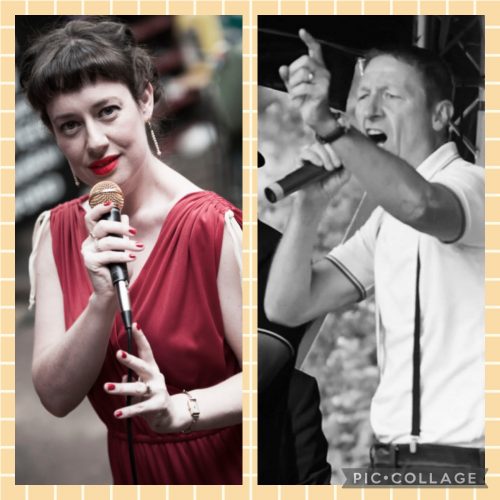 Enjoy an afternoon of music that will take you on a journey through the decades and include everything from classics hits to current favourites. With a mixture of rock, indie, ska, jazz, vintage, funk and pop there's something for everyone at this spectacular event. They'll be incredible covers of bands such as The Jam, Brian Adams, Stereophonics, Kings of Leon and many more. So, join us for a musical night to remember as Hemlock Rocks!
Saturday, 18th September, 2021
3-8pm
The Walled Garden
Bramcote Hills Park
Bramcote
Nottingham
NG9 3JT
£1 per person (Under 16s free*)
PRE-BOOKING ONLY
*must be accompanied by an adult
Bring along your own chairs & rugs.
Flamin Rod Hot catering unit will be on site serving hot food and refreshments.
There is no bar on site, food and drink will be permitted into the event.
PROGRAMME
3:00pm – Adams & Co
3:45pm – Official Opening
3:50pm – DJ Expression
4:00pm – PancakeBoy & Miss Shapen
4:45pm – DJ Expression
5:00pm – Jeanie Barton Quartet
5:45pm – DJ Expression
6:00pm – The SKAS
6:45pm – DJ Expression
7:00pm – Mispent Youth