There are many ways to discover D.H. Lawrence and the landscape that inspired many of his works. Follow the links to find out more about other locations and activities in and around Eastwood:
---
Where else to visit in Lawrence Country
There is more than just the lovely D.H. Lawrence Birthplace Museum to visit when you come to Lawrence Country.  You can combine your visit to us with other things to do. Here are some examples below of how you could spend your day.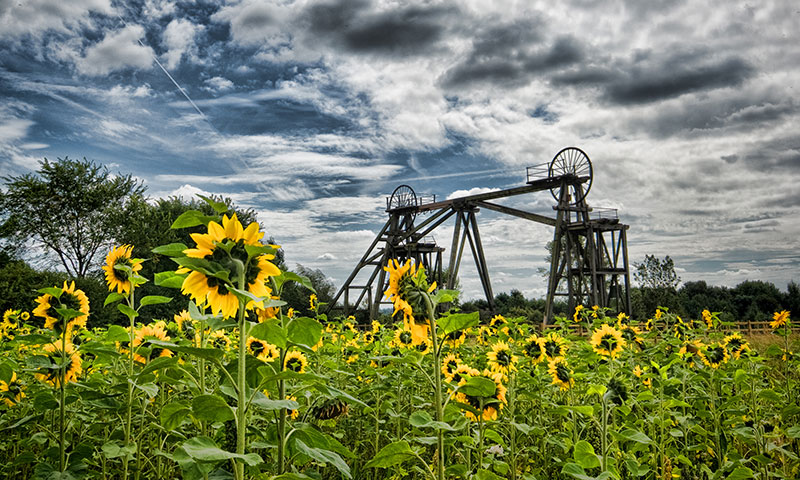 ---
Breach House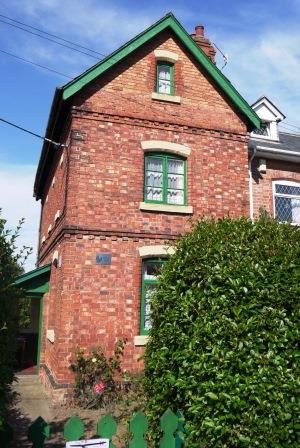 The second home that the Lawrence family lived in was 28, Garden Road, known as The Breach. This home inspired 'The Bottoms' in Lawrence's semi-autobiographical novel, Sons and Lovers, published in 1913.
"The Bottoms consisted of six blocks of miners' dwellings, two rows of three, like the dots on a blank-six domino, and twelve houses in a block. This double row of dwellings sat at the foot of the rather sharp slope from Bestwood, and looked out, from the attic windows at least, on the slow climb of the valley towards Selby."
The house has been recreated to the time the Lawrence family lived there, from 1887-1891, and it was in this home that Lawrence's younger sister Ada was born.
Visits to the Breach House are by appointment, see their website for more details
The Lawrence family lived in four houses within Eastwood, all of which are still standing today. Their previous homes on Walker Street and Lynncroft are now privately owned; you can follow the Blue Line Trail and see the homes from the outside. Stand in front of Walker Street and look out on to the view of Nottinghamshire that Lawrence described as 'the country of my heart'.
---
Brinsley Headstocks
Nearby Brinsley Headstocks is in a picturesque nature reserve, allowing you to take yourself back in time to our mining past at the same time as enjoying nature.
A perfect example of the contrast that fascinated young Lawrence while growing up in Eastwood. Industry vs nature. Why not download our 'Country of My Heart' leaflet, that includes a map and instructions for a short walk in this area, available here.
Friends of Brinsley Headstocks website has more information about the site.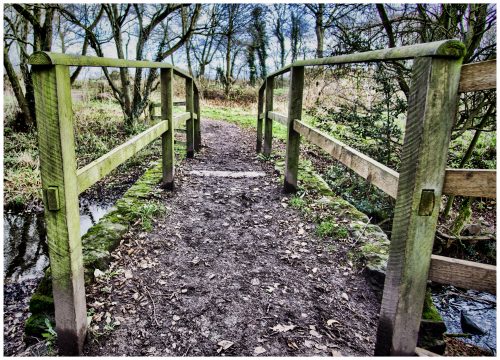 ---
Local Lovely Walks
D.H. Lawrence was very influenced by the town and countryside around his hometown of Eastwood. Descriptions of countryside feature a lot in his novels and he also wrote some sensitive poetry about the living world around him.
On your day in Lawrence Country, you can choose to walk through what Lawrence called 'the country of my heart', visiting some of the places that appeared in his novels. If you fancy a long walk around the area, why not download the Walk in D.H. Lawrence's Footsteps and discover Moorgreen and Greasley, backdrops for Lawrence's work, including Women in Love, The White Peacock, and Sons and Lovers. Alternatively, you could follow the Blue Line Trail around the ex-mining town of Eastwood, discovering key sites within the area that shape Lawrence's life, including his other homes.

---
Delicious Tearooms
What trip to a museum would be complete without a cup of tea and a slice of cake? Or you might want to go the whole hog and have an a full afternoon tea while you're at it.
There are a variety of cafes, bars and tearooms within driving or walking distance.  If you wanted to saunter to your chosen eatery you could choose the local White Peacock Cafe just across the road, wander to Dunn-Lite on the main Eastwood high street or pop into our local Wetherspoons (called 'The Lady Chatterley' no less!)
Then just 5 minutes drive away are two lovely historic tearooms to while away some time (and perhaps read some Lawrence while you're sipping your tea)! Beauvale Priory or Felley Priory tea rooms are both beautiful locations with fabulous food and only 5 minutes drive away.  It is all on your doorstep in Lawrence Country.
---
Looking for more things to do nearby?
Build your perfect break in Nottinghamshire, with Visit Nottinghamshire's website. This site is packed full of ideas and upcoming events in the area, including information on other museums, Nottingham's best restaurants and hotels. Click on the logo to visit their website.

---
Nottingham Industrial Museum
Discover the people, companies and industries that made Nottingham famous around the world. Nottingham Industrial Museum has five galleries each relating to a key Nottinghamshire industry: textiles, transport, communication, mining and power. Through their collection, they encourage visitors to investigate Nottinghamshire's rich industrial heritage. The Museum boasts many wonderful artefacts and exhibits, including a working Basford Beam engine and an original Thomas Humber Bicycle.
On the last Sunday of every month, they hold a Steaming Day when you can see a selection of the engines running. The Museum is an ideal part of any visit to Wollaton Hall and Deer Park. For more information, check out their website: www.nottinghamindustrialmuseum.org.uk/
---
Historic Houses in Nottinghamshire
For members of Historic Houses, there are other locations within Nottinghamshire that can be visited, including Holme Pierrepont Hall, Papplewick Hall and Thrumpton Hall, to name a few.
Check out the Historic Houses website for more information on other properties in Nottinghamshire and the East Midlands: www.historichouses.org/